The EQB SUV, Room for Every Possibility
Quick Links
•Versatility and Effeciency
•Electric Intelligence
•Reinventing the Family Hauler
•Technology, Performance, and Design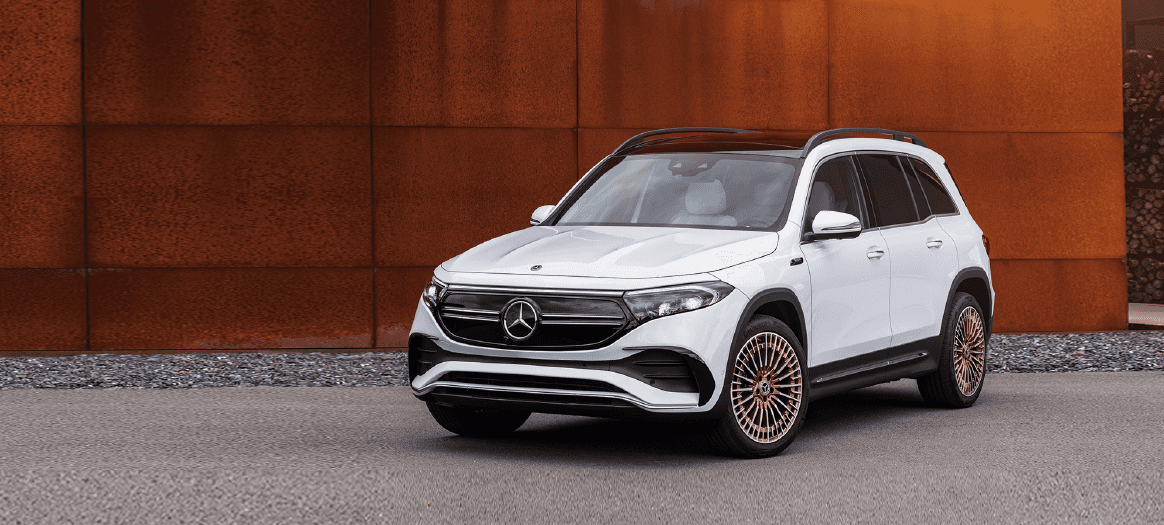 Versatility and Efficiency
An all-electric take on the workhorse Mercedes-Benz GLB SUV, the EQB SUV Mercedes-Benz is joining the ever-expanding EQ lineup which includes the EQS Sedan, EQE Sedan and EQS SUV. We are looking forward to welcoming the EQB SUV later this year.


Electric Intelligence
The EQB's available Navigation with Electric Intelligence works to conserve energy and assist you in planning the route ahead. By monitoring data including traffic, charging stations, weather, topography, and even your personal driving style, Electric Intelligence can help you maximize the distance from each charge.

Reinventing the Family Hauler
The EQB, like all modern Mercedes-Benz models, had to pass extensive crash tests. Additional guards were added to protect the energy storage unit.
The Interior Widescreen Cockpit creates a futuristic environment in which to control the vehicle and MBUX
From its rose gold wheels and key fob to its fiber optic running strip, the EQB is visually enchanting.
Technology and Performance 
7.5 hours (10 – 100%) charging time, 240V wall box
32 minutes (10 – 80%) charging time, DC fast charging 110kW
4MATIC® all-wheel drive
Navigation with Electric Intelligence factors maximum charging power and duration of charging stops into route recommendations
ECO Assist predictively computes driving to help save energy
Design
New-generation MBUX Multimedia System
Navigation system featuring optional Augmented Reality
Seat backrest folds with a 40:20:40 split
Optional seating for up to seven
Stay tuned for updates later this year!